1960s
Planned and produced the "Muuuumy" series of advertisements for Hamamaruki.
Helped propel Hanamaruki, a local miso brand in Nagano, from 120th to 3rd place in the industry.
Planned and produced the "there's a moon out tonite" series of advertisements for Marutai ramen.
This campaign boosted Marutai sales such that Marudai became the industry leader for Kyushu ramen as a whole.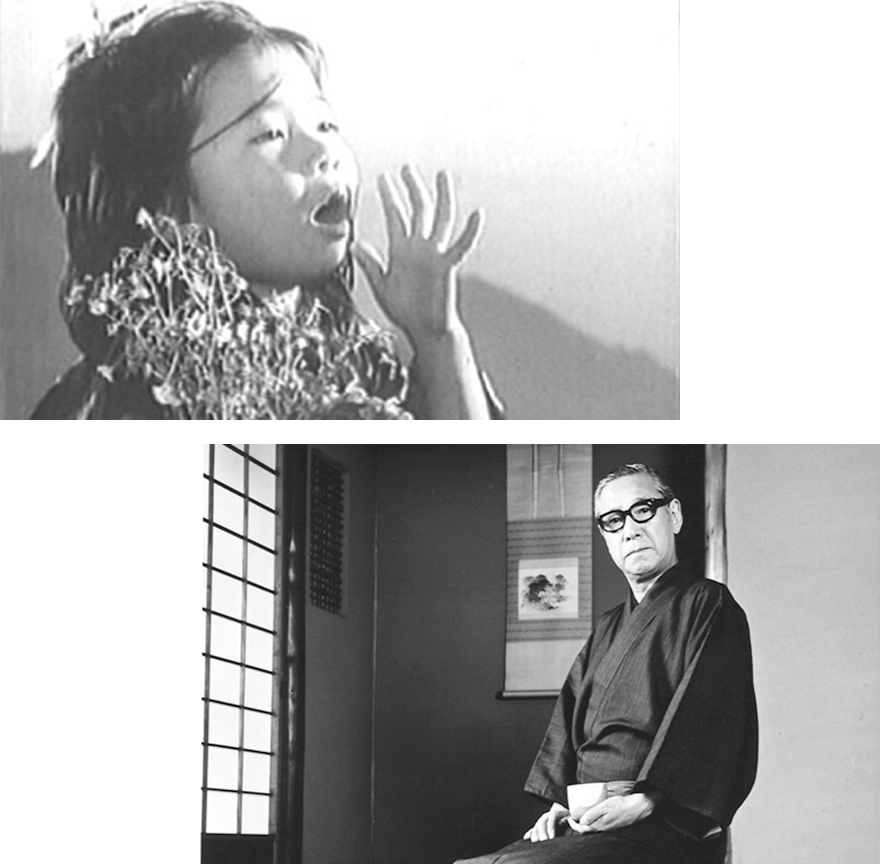 1970s
Was the first in the industry to produce advertising for political campaigns.
Among them the "Bring back the white clouds" environmental campaign against pollution for a successful environmentalist candidate in Kawasaki.
Created and produced the "Oi, o-cha" series for Ito-en tea.
Featuring the actor Shimada Shogo, this series was so popular that it spawned a spate of spin-offs.
Planned and produced the Sunstar Supercar Collection '77 event.
This now-legendary event attracted 450,000 visitors.
Developed and orchestrated the "We Love the Mainichi" campaign.
With the economy reeling from the oil crisis, newspapers saw circulations and bottom lines in freefall. This campaign helped save the Mainichi, a national newspaper with a loyal following.
Developed and placed the Kanebo "Lady '80" cosmetics series of newspaper advertisements.
This "new style for a new era" series included full-page advertisements featuring Prime Minister Thatcher when she visited Japan.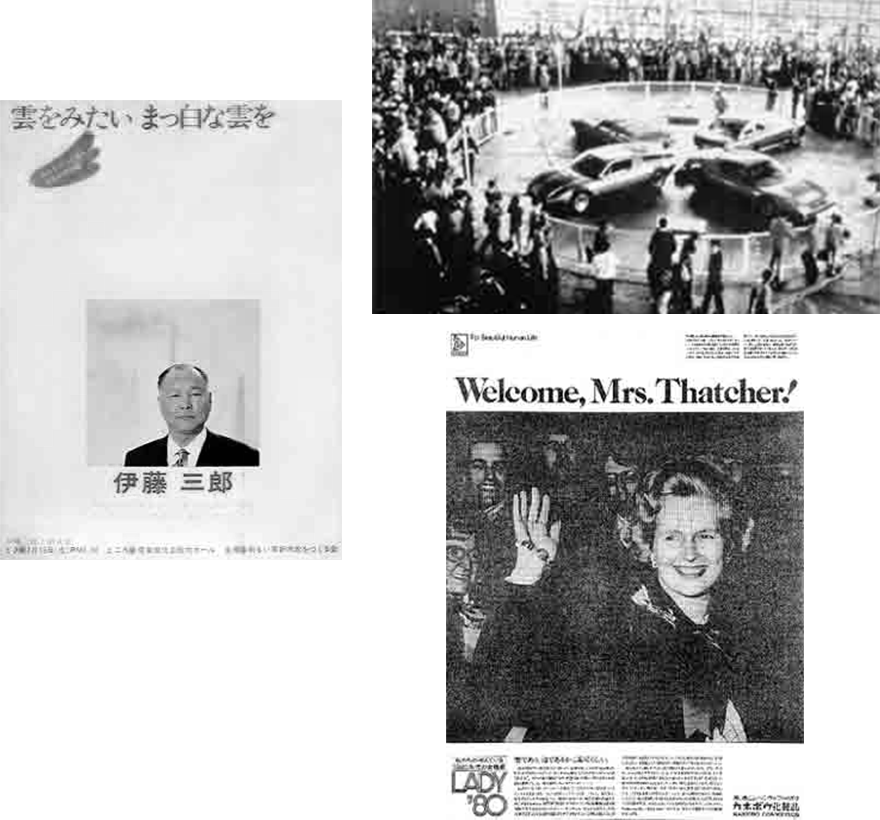 1980s
Planned and produced events and more to commemorate NASA's 25th anniversary.
This campaign centered on Sally Ride, the world's first female astronaut, and coincided with her visit to Japan.
Launched a "Save the tsuru (cranes)" campaign in cooperation with the Wild Bird Society of Japan.
Wild cranes were on the verge of extinction in Japan. This campaign helped raise awareness and collect money for a sanctuary and more for the red-crowned crane.
Created the Dental Hygiene Week advertising for Sunstar.
This campaign was not so much for a specific product as it was to generate enhanced awareness of dental hygiene and the importance of brushing well. The campaign won "advertisement of the year" awards from both Nihon Keizai and Yomiuri newspapers.
Produced the "Fujitsu Presents Frank Sinatra in Japan" campaign bringing jazz superstar Frank Sinatra to Japan for the first time in over a decade.
Planned and produced the 1st Fujitsu Concorde Jazz Festival.
Teaming up with Concorde Records, this festival brought leading jazz musicians from all over the world to thrill Japanese fans. This series has run for over two dozen summers so far.
Planned and produced the 1st Asakusa Samba Carnival.
With lively samba music and dancers in shopping streets, this carnival sparked Japan's samba fever and is being imitated in commercial districts nationwide even today.
Managed the Pocari Sweat sports drink advertising campaign for Otsuka Pharmaceutical in print and broadcast media nationwide.
Pocari Sweat arguably the first Japanese sports drink, the campaign leaned heavily to education about how the human body works and drew visually upon the famous Vitruvian Man.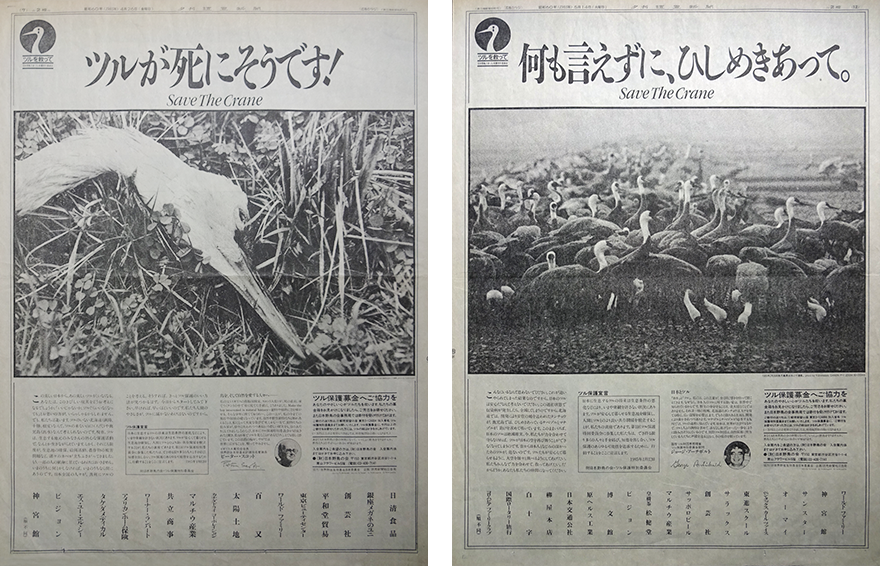 1990s
Created the "I Love Music" program for Radio Nippon.
Sima Creative House former President and founder Shimazaki Yasuhiko himself has worked as DJ.
Did the advertising for Fujitsu's environmental products.
Fujitsu makes a strong line-up of equipment to monitor ambient ozone, corrosive gases, and other important substances, thus making the invisible visible. SCH produced advertising for these industrial products that won the Nikkan Kogyo Shimbun Industrial Forum Award.
Carried the Sunstar name in the Great American (cross-country, classic-car) Race.
This classic car race has been an American favorite since 1902, but this was the first time a Japanese sponsor had been on one of the cars.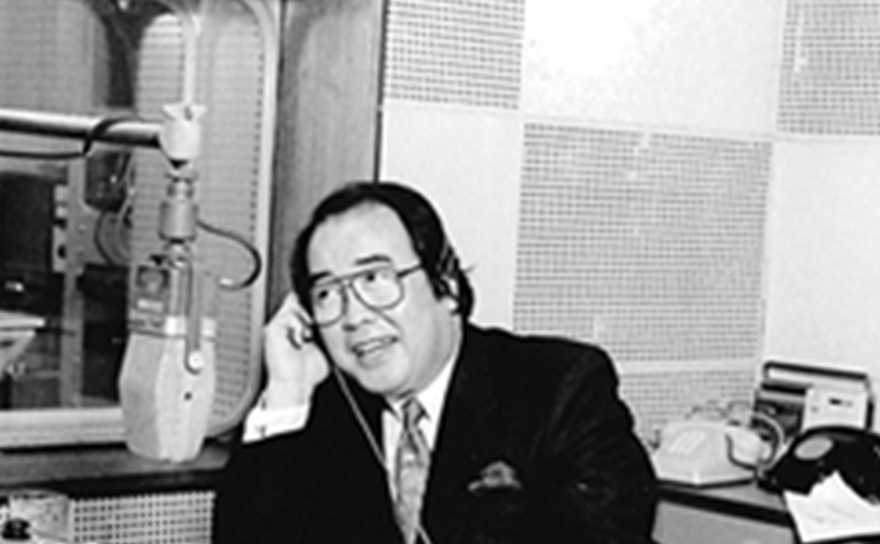 2000s
Planned and produced the 1st Dunhill Sagami Bay Yacht Race.
This was the first Japanese yacht race that had a title sponsor. Over 80 yachts took part in this spectacular event.
Created the "Otona no Jazz Time" (Timeless Jazz Time) program for Radio Nippon.
This program started with Shimazaki DJing and continues today with jazz vocalist Sari as the core coordinator.
Created the city-scape advertising campaign for Yotsuya Otsuka educational centers.
This involved building and placing bus-stop shelters in 18 locations around Japan, the shelters themselves of French design and carrying Yotsuya Otsuka advertising.
Created the Mall-scape advertising campaign for Nagase's Toshin schools.
This involved bigger-than-life posters in Aeon shopping malls nationwide getting the message across to students and parents alike.
Placed Toshin school advertising in Sapporo Dome.
Sapporo Dome home to one of Japan's most popular professional baseball teams, this advertising campaign has become a long-running standard.
Put Toshin school advertising on Tokyo city buses.
This bus-wrap campaign was one of the first of its kind and dramatically increased brand awareness. It continues today, expanded for greater saturation.
Planned and produced "Otona no Jazz Time" program.
Introducing standard jazz with all songs uncut.
Broadcasting continues as a full-fledged jazz program.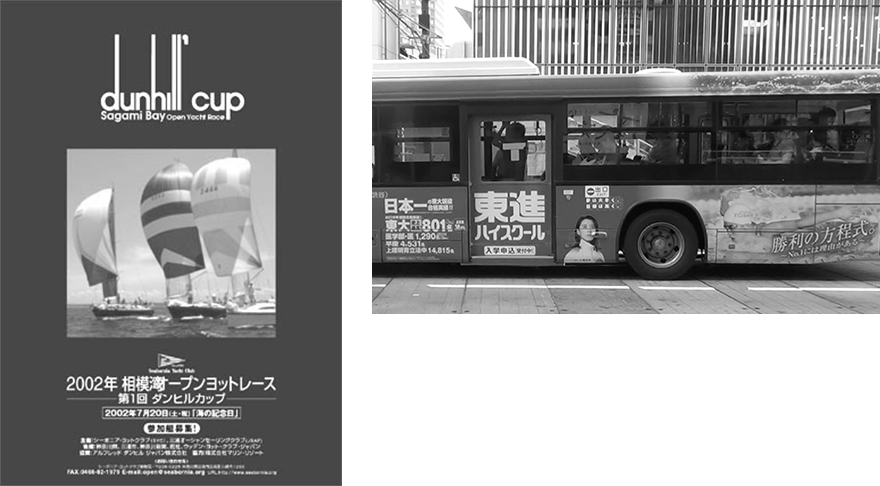 2010s
Planned and produced a special "100 years of Aston Martin" show to celebrate more than 150 years since the opening of the Port of Yokohama.
This event brought 40 new and vintage Aston Martins together from all over Japan for added attention to Yokohama's commemoration.
Placed Toshin school advertising in U.S. major league baseball stadiums.
Not content to just be on the digital signage in big-league stadiums, Toshin was also on the signboards behind home plate.
Placed Toshin school advertising in Koshien Stadium for the national high-school baseball play-offs.
These play-offs are intensely watched throughout Japan, making this an excellent place for Toshin to advertise. The first time was in 2010. We have yet to see the last time.
Managed Amano's sponsorship of Ladies Golf professional Yumiko Yoshida.
Just as Yoshida is a very strong player, Amano is a strong player in the environmental and sanitation field.
Managed "Amano Night" when the DeNA Baystars played at Yokohama Stadium.
Amano has its headquarters in Yokohama, and this tie-up with Yokohama's very popular professional baseball team was a natural.
Radio program "Otona no Jazz Time" broadcasts with jazz singer Sari as the main personality.
Created and sustains the "Sunstar Wellsprings of Culture: Showa Culture on the Air" radio program.
Hosted by nostalgia star NAKAMURA Meiko, this program is heard on 15 stations in the JRN network nationwide.